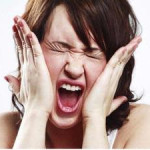 Recently, I was traveling on a combination of work and vacation time. Several parts of the trip went well. The travel itself was easy and many resources were available to help navigate between work and pleasure. However, when the weather did not cooperate it became challenging leading to lesson number one.
Lesson number one is to never make a decision in haste. For example, take my hasty haircut adventure. The weather plays tricks on my hair. It causes it to lose body resulting in a very flat and straight appearance. So, instead of investing more in products, like a Paul Mitchell Daily Body Boost, I went and got a haircut.
Never go to a salon thinking you will get lucky on a haircut! In my case, what was supposed to be a slight trim turned out as a very bad cut. It took my own hair stylist, who used her magic scissors, to make the cut work. Even with her skills, it will still take a few months, if I am lucky, to get my hair style back to normal. Sub-lesson one…never get an out-of-town haircut unless it's from a stylist you know or received a reliable recommendation on.