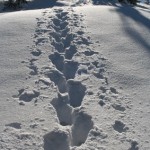 In a recent New York Times article, the CEO of Four Square stressed the importance of allowing others to know you. I firmly believe it is critical to network inside your organization—to reach across the aisle and functions to touch base with others. This can be done via a quick cup of coffee, breakfast or lunch.
Besides the inherent value of building relationships, it also adds to your knowledge of their group – technologies, current business and people events. Folks move up in the organization because of people who know them. In today's rapidly changing work environment (with flexible hours and virtual teams), we often don't have the luxury of reaching across the lunch table to say hello.
Nonetheless, commit to having lunch with a co-worker at least once a week. Doing this will broaden your exposure and at the same time educate you about the organization from another viewpoint.