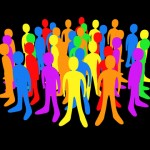 Sharing working space occurs when there are limited offices. It is especially prevalent when the staff travels 75% of the time. Sharing offices can be a win / win when following these guidelines:
• Always leave the space clean by putting away office supplies in their specific location.
• Never eat food with strong odors at the desk.
• Honor your allotted time.
• Replace any supplies you have used.
• Be the master of your space time.