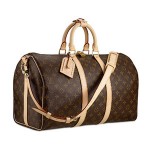 Number two is a lesson from an expert who should know better from the countless times I helped men and women pack for business and pleasure. When it came to packing for myself, my own advice took a trip to forgotten land! Bringing us to lesson two- remember the do's and don'ts of packing.
Don'ts
Don't pack with the idea that you will be attending similar events during the entire trip
Don't pack for one-season weather
Don't pack a wardrobe you have not tried on
Do's
Do pack for multiple different events, whether they include hiking, dining at a five-star restaurant or eating at seaside café
Do pack for different temperatures, from the very cold, to the very warm and for precipitation, rain and possibly snow
Do pack only things you have recently tried on to ensure they fit
Do pack outfits and multiple colors that coordinate with each other
Do these things and you will not be traveling fashion disaster!