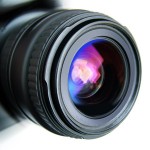 Having modeled in my early career, I follow these tips to ensure my photo looks like me and shows me in the best possible light.
In a professional photo, check to see if there is a makeup artist tied to the studio that you can use. Otherwise, engage one for the shoot. The artists use a makeup especially designed for the camera.
Begin practicing by moving your mouth up and down at least 10 minutes before the photo shoot so you look relaxed when you smile. If you have any neck wrinkles they will be less noticeable if you stretch your chin out a bit. Your hair style should be natural. If you wear glasses all the time, your photo should include them.
When standing in a group photo, a sideways pose is best for a slimmer, thinner look.
Following these tips will help your photo turn out picture perfect.