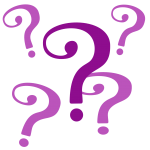 Recently, I was a victim of wedding dress party guest nightmare after going through ten dresses along with multiple pairs of evening shoes. However, the reality is that going to a wedding as a guest and not as a member of the wedding party, what to wear is not dictated by pictures, which is good. Also not having to wear a long dress makes it easy to pull something from my wardrobe.
These are the following tips I learned to help avoid having the wedding dress party guest nightmare:
• Many stores do not have all their dresses in stock…order on line.
• Dresses that look great on the hanger…chances are that they won't look good on you.
• Be sensitive to your body shape…buy a dress that will enhance it.
• The dress must be comfortable…no matter how great it looks on.
• Long dresses are really long…be prepared to spend upwards of $75.00 for alterations.
• Be sure you have a pair of shoes to wear for alterations.
If you follow these six guidelines, I guarantee that shopping for a dress to wear to a wedding will not be a nightmare. It even might be fun.