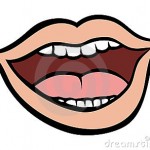 Recently, I was involved in an incident that I considered embarrassing.
I take one on one training on how to use a Mac Air (going on 15 months, now). Because I've been a PC user for 25 plus years, it is a completely new way for me to work on a computer.
Technicians who work with me are really very patient. They never make me feel badly when they have to continually repeat answers. So, I thought it would be a nice gesture to bring a bottle of Apple Ice for my main trainer.
However, when he opened the drink, the soda fizzed all over the table, floor and chairs. Instead of being upset, he laughed and turned what I thought was a disaster into a comical situation. He even said it made his day so much better. How wonderful it is to have this sense of humor. It makes life's little mishaps that much more tolerable and even, at times, more enjoyable.