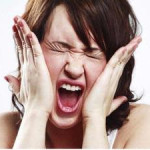 I recently heard Seth Godin give a talk about "Engagement – Do the Work You Love". One of the elements of the talk stressed the importance of failure and the lessons learned from it. As we begin to grow and become more proficient in a subject, I believe we continue to strive for success and we work diligently to not fail. What that occurs, I think our growth ceases.
Folks I work with try and learn from situations that did not work out. An important failure I had early in my career was that my son told me to get out when making a pitch that suddenly heads south. I did not follow his advice.
In my presentation (the RFP was 50 pages), the interview was scheduled with two folks. Instead it turned out to be a team of five! I was terrible but instead of getting out of the interview, I forged ahead with my struggling presentation. It took me a year to get over it.
A few years later, I was asked by another company to put on a year program for 300 with 30 at a time in one day. I went into the interview with five people, performed well and won the project. This first failure was painful but it was the lesson that keeps giving.