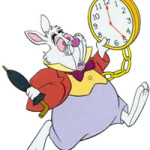 The beginning of a new year makes it easy to go down the rabbit hole of: what did I accomplish last year? That's because we tend to look at the things we did not achieve instead of the things we did do.
So, how do we stop ourselves and look at the future? First is to recognize the signs or triggers that start you down that rabbit hole. Once recognized, use three tools: talk to someone, write down your feelings and three distract yourself.
• Talk to someone – Call your go to person to help walk through this feeling
• Write it down – Journaling can also halt the downward spiral
• Distract – Do something that will instigate feelings of control and joy
Each of these different methods will help prevent the journey down the rabbit hole and bring long term benefits.