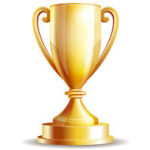 Seven key behaviors that make a good manager / team leader include:
1. Caring for the area
2. Sharing the spotlight
3. Expressing confidence in decision making
4. Allowing the group to function as a team
5. Accepting a wrong decision
6. Staying available
7. Avoiding any hint of bullying behavior
Often, high potential executives possess these qualities. They help employees excel and leaders thrive from the demonstration of these leadership skills.