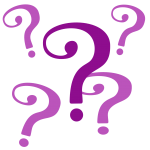 It is important to keep updated and fresh. Anna's rule is at least once every two to three years to take a look at your hair style, eye wear and clothing choices. When was the last time you refreshed your hairstyle? As women age, makeup can either go lighter or need more color.
Men's hairstyles change. A young man's hair style can look foolish on a man over 50 unless he is updating his clothing choices appropriately. Jewelry styles change but good classic lines never become dated. Men's pant styles rules get broken everyday based on the age, figure shape and industry.
We always want to stay contemporary, especially in a professional environment.