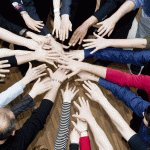 Often, I hear: Why are my ideas not heard but someone else says the same thing and it is taken favorably and even as their idea! Why is that?
Ideas get recognized by the way they are stated. Also, ideas are important but they become real with results.
Another key issue is an that an idea can be like seeds in farming. They need time to grow to mature. Be the farmer, nurture your ideas and plant the seeds of thought with more than one source.