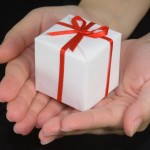 Seth Godin also talked about ways we need to feed and stretch our emotional muscles mentioning that at least once a year he takes in a retreat and reads material to do just that.
I try at least twice a year to take a class or obtain another certification in a skill that will help me grow emotionally and observe life from another point of view. Last year, I became an international coach credentialed as an Associate Certified Coach (ACC).
This year, I made time in my very hectic schedule to attend a digital marketing conference on artificial intelligence and the ways it is revolutionizing the field. Strengthening your emotional muscles will also help renew and energize your passion.