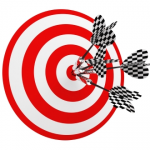 A recent Chicago Tribune business section piece about critical lessons from successful entrepreneurs brought to mind how relevant the lessons also are for everyone working for an organization. These are the lessons:
• Persistence – Rejection is Normal – Lessons Learned – Recovery is Necessary – Never Give Up.
This reminds me of my first rejection. It took a year for the nightmares to stop but it still stands as a good lesson learned. Now when I get rejected on a project I do not take it personally but rather as a business situation.
• Think Long Term – What is your vision and what are you installing to keep it in the forefront? Add a new skill to keep it moving forward or review what is needed to ensure you are headed in the right direction.
• Take Risks with Growth in Mind – Take on a new project with a new dimension to expand your brand. Exposure is necessary for growth.
• Stay True to Your Core Brand – What is that you stand for? What are you doing to help it grow in a direction of expansion not dilution. Work on projects that not only enhance your core brand but bring a new critical element to it.