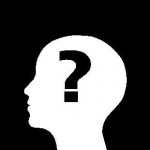 Often, questions are asked in an intrusive manner during troublesome situations. The tone of voice is as culpable as words in creating a polarized environment as are gotcha questions. We see this in television interviews.
Clients with impressive technical skills sometimes act like bulls wandering in a china shop when asking questions. The message to others when this occurs is: I don't want to work with you.
Start with what they do well and then ask how we can make the situation better to secure a successful result. When they offer what does not work begin to ask the "Why" question which, when answered truthfully, usually brings out a viable solution.