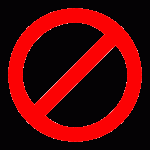 Recently, I read a Chicago Tribune Business Section article about what makes a boss bad. Here are some of key findings:
• They do not recognize your achievements.
• They verbally abuse you in public.
• They pit you against your peers.
• They offer no support or tools to help you achieve results.
• They have no interest in you as a person only as a tool to achieve their goals.
How do you survive with a bad boss (And, I had more than one before starting out on my own!) The best way is to treat their unfortunate appearance as a learning experience. Also, keep in mind that these bad bosses treat everyone the same way so it is not personal.
Working through bad boss experiences helped me work with clients to make them better leaders.