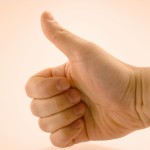 Successful leaders are always inclusive in their interactions whether is it just acknowledging with a hello in a casual encounter or making introductions in a meeting. They are inclusive in providing feedback. Even in difficult situations, any intrusive or destructive behavior is avoided.
This reminds me of an incident on a major project for more than 1,000 retail service centers. The vendor of choice missed the deadline for delivering the products. The CEO called a meeting with the leaders of the vendor organization. He stated in quiet voice how much he valued their relationship…however if the product was not delivered within 30 days he would cancel the order and go with a new vendor.
He did not yell, question their professionalism or go thru the cost of damages. Nor was he in their face on how bad the situation was. Instead he was all about moving forward.