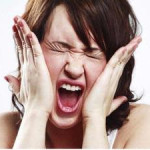 Good people get worn away when working for a bad company as in the story below.
As a business owner, I know that having good credit is very important for many reasons. For example, using automatic payment ensures I am never late for a payment. A company I did business with changed credit card companies making it necessary to call all the vendors to replace the card. This firm experiences many problems with their systems. They are trying to mitigate that by hiring good customer service people. However, no matter how good or how new, a customer service staff can only stay positive when dealing with legitimate complaints. Not ones stemming from receiving a call from a company saying a payment was rejected because they did not have the credit card.
I spoke four times to different representatives about this very situation. They apologize because they have the new card in the system but are uncertain of the problem. You can hear their frustration (forget about mine!).  How can a company keep good people when the system works against them? How can the reps  keep a cheery voice and attitude when the problem keeps recurring? That's what wears them out, I suspect.